staying in/coming out
fully interactive magic show via skype or zoom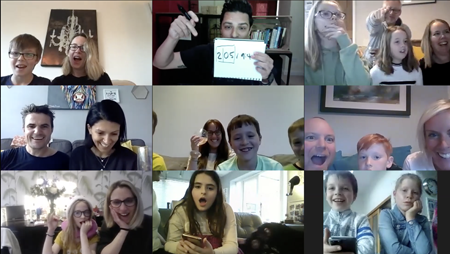 Kalyan has performed magic all over the world at thousands of events and is now available for freee during Pride Season 2020
During these crazy times, Kalyan has adapted his show to be fully remote, and is thrilled to be able to offer this as a one-time event, for Pride In London.
Who is Kalyan?
"Gareth" to his friends, has been a professional magician since 2003 and during that time, he has since been promoted to the Inner Magic Circle, and been lucky enough to have performed for the biggest Queen on the planet, that's right, Her Madge, Liz The Second! He's a cheeky, charming chap. who focusses on fun and doesn't take himself too seriously so sign up, sit back and prepare to be amazed, as you'll witness incredible magic, staggering mind-reading and lot's of laughs!
It's live. No editing. No stooges. What could possibly go wrong!?
IS IT FOR KIDS? - Most certainly not! Depending ho lliberal a parent you are ;)
WHAT DO I NEED? - You'll need skype or zoom, and a mobile phone. That's it! (I can help with the software if necessary)
HOW MUCH WILL IT BE? - It's FREE!
HOW DO I BOOK? - Click the button below to register :)
Successfully sent!!