Performances
different shows, same hair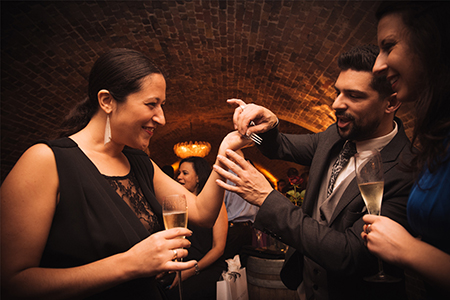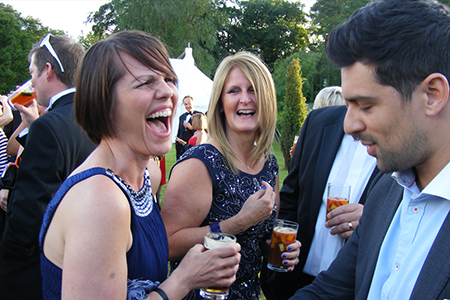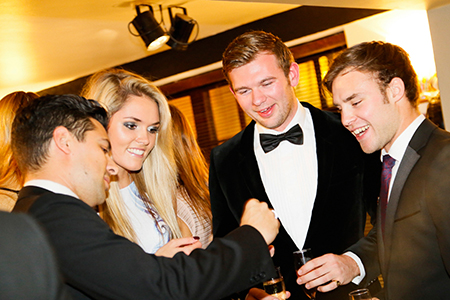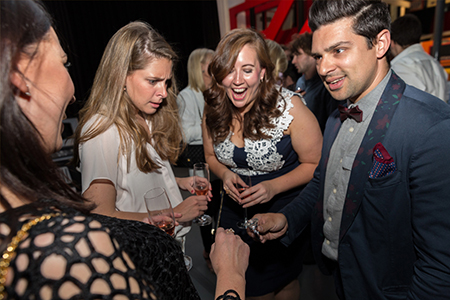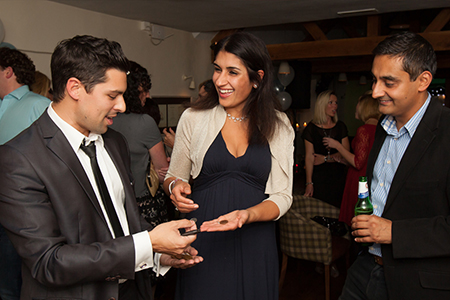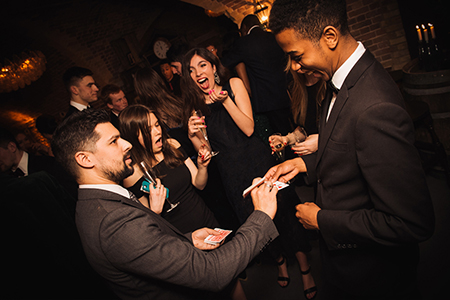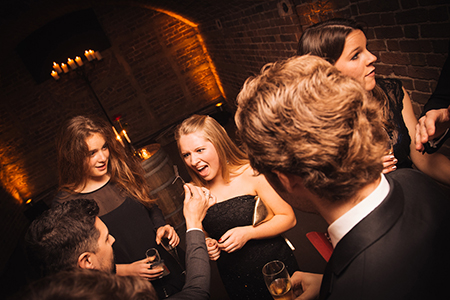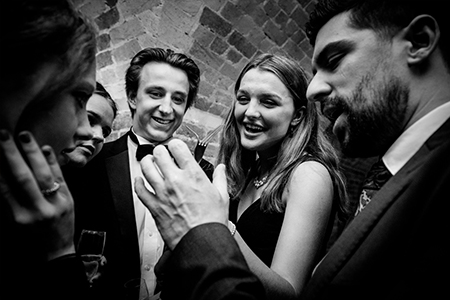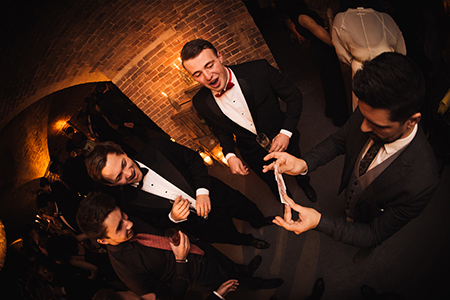 Professional Party Person
Imagine I arrive at your party, smartly dressed and armed with plenty of persona, ready to amaze. Assume I'm a guest; with a difference! I will then mingle through groups, entertaining for 3-5 minutes, with visually stunning magic, borrowing items, pick-pocketing and creating plenty of banter. This style of performance is ideally suited for drinks receptions, or events where guests will be standing.
Click here to book me.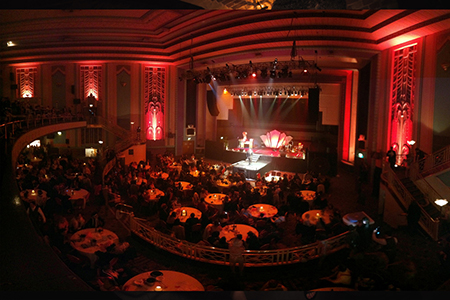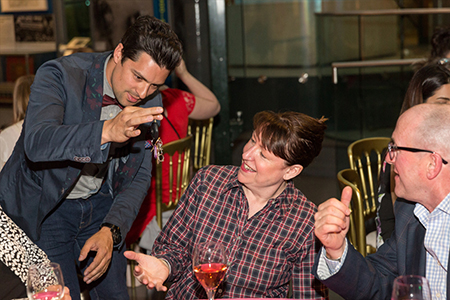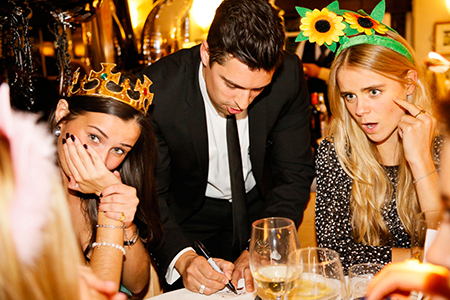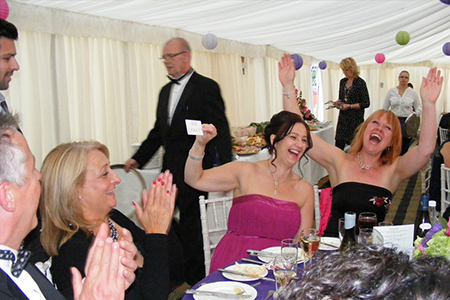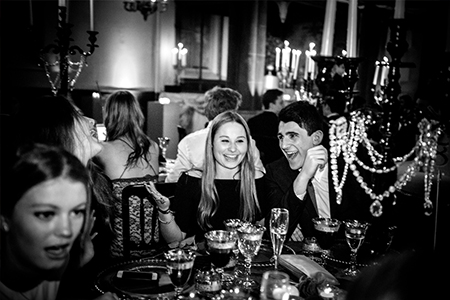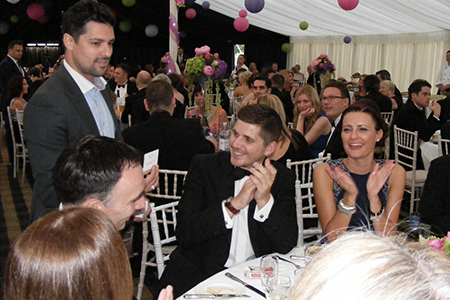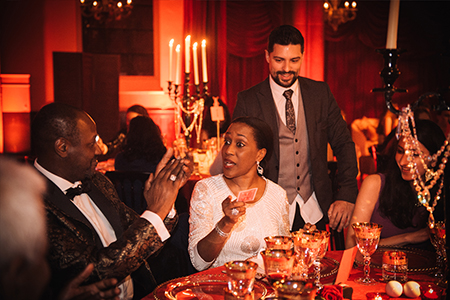 Grand Magic, Small Scale
A small show at each table, comprising of laughs, participation, mind-reading and minor miracles, captivating the entire table unlike any other close-up entertainer. I can comfortably cover up to 12 tables over a 2 hour period, or for larger numbers, I can enlist the help of other fellow professionals.
Click here to book me.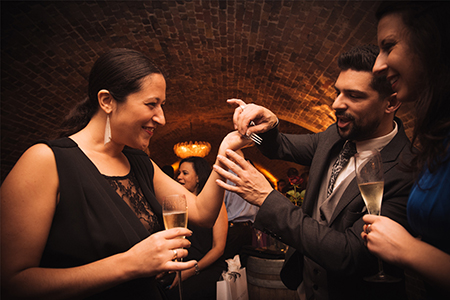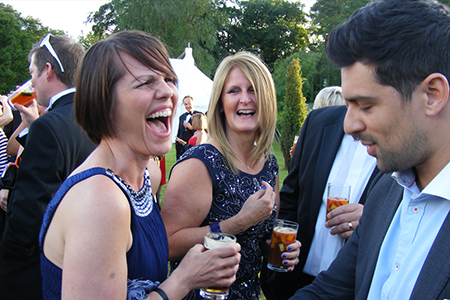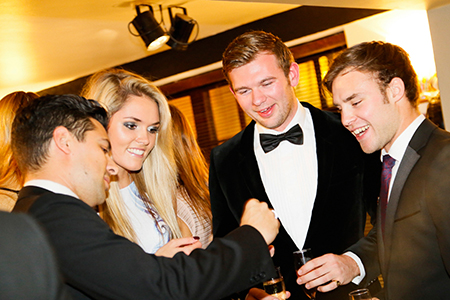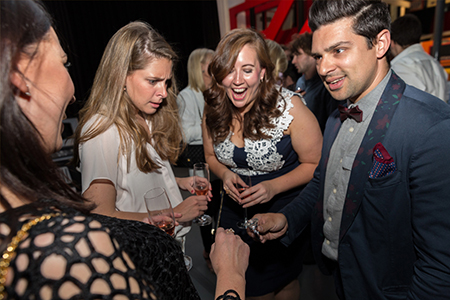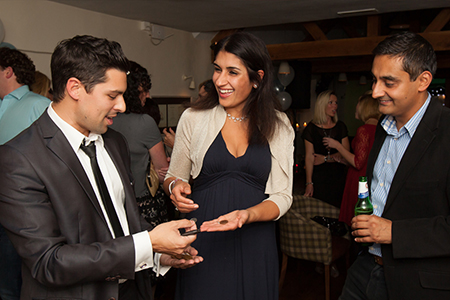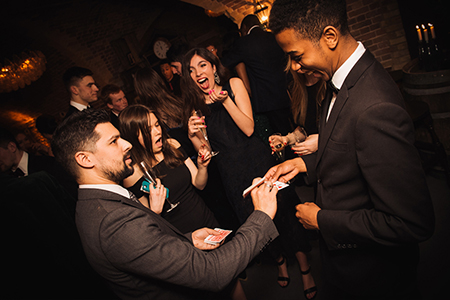 Stand-Up or Stage
I have worked very hard to produce an engaging stage show which will leave your guests as bewildered as they are entertained. Astounding feats of memory, mind-reading and an insight in to body-language and reading people, can be performed to all guests at once. Usually a 20, 30 or 40 minute show. I have also been asked to produce bespoke, grand illusions, for example, a half-time performance at Wembley Stadium, or making a CEO appear from nowhere! Please ask for more details.
Click here to book me.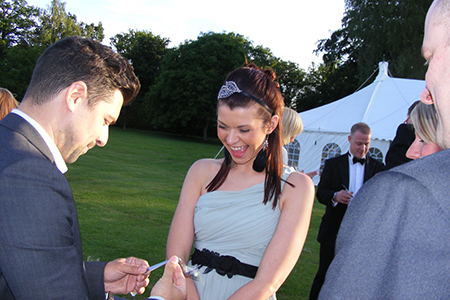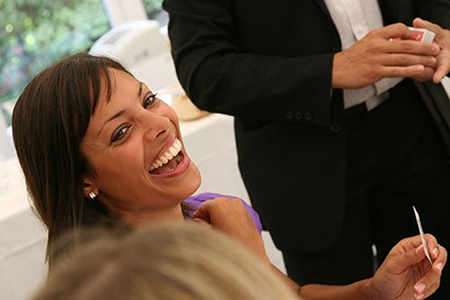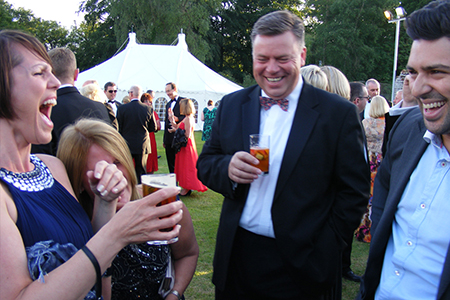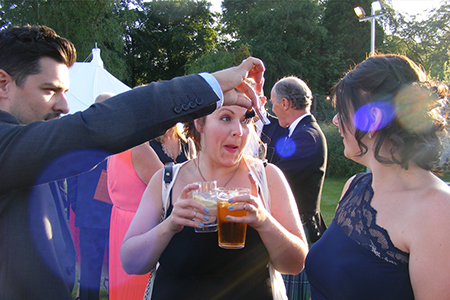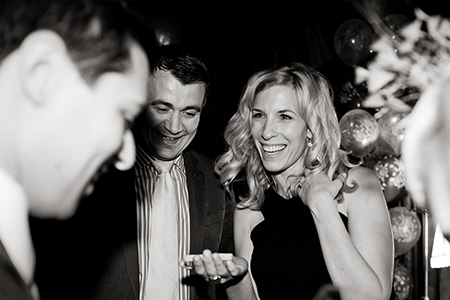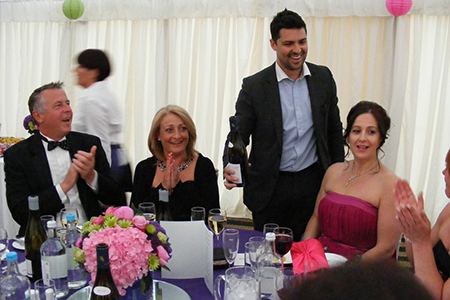 Memorable Magic, without taking the limelight
Wedding Magicians are becoming more popular with couples these days; It's a great way to add something extra special to your day, as well as bringing a variety of people together, language and age are no issue! I have a unique adaptability which ensures nobody is left out. I will use magic and banter to create a day that will be truly memorable. Old and young alike will be talking about your wedding for years to come.
I have performed at over 300 weddings over the past 13 years, so I'm not just a great entertainer, I can also advise you on a great best man's speech, which canap&eacutes to have, what colour schemes work and who not to invite to the reception!
Click here to book me.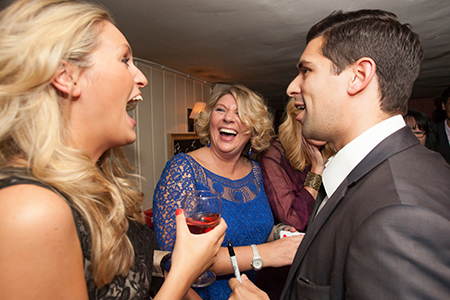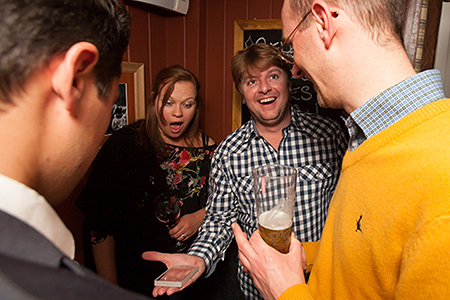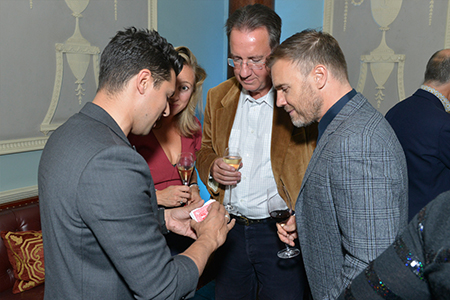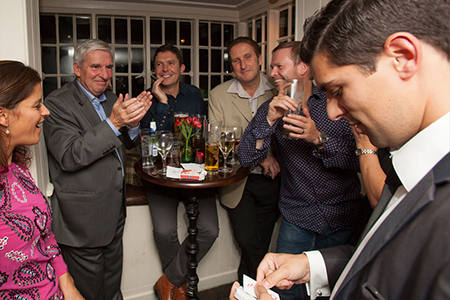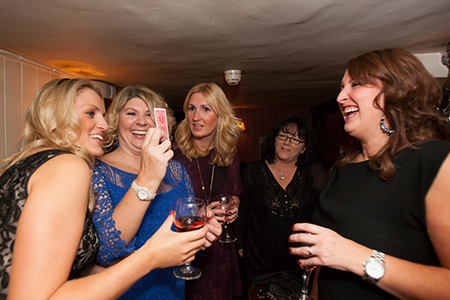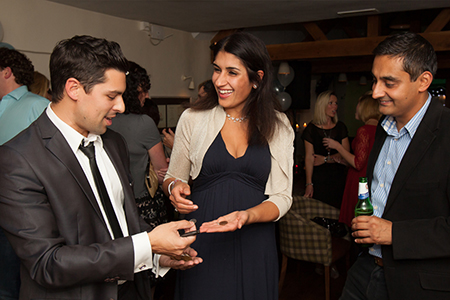 Hen/Small Parties & Dinners
Ask a magician to entertain a group of 15 women, and most will cower in a corner. I've comfortably entertained groups of fun-seeking adults, enhancing the current theme or mood, with lots of laughter and a mild, magic undertone, without using any cheesy lines, or blow-up's! This personable approach allows me to seamlessly join a group. This type of performance is suited within a pub or home, and great for smaller dinner parties or events.
Click here to book me.
A fully interactive magic and mind-reading show via Skype or Zoom
Kalyan has performed magic all over the world at thousands of events and is now available on demand, whenever you want, straight to your lovely homes!
That's right, due to the current global crisis, everyone is sat at home staring at their screens inlcuding magicians, so why not have Kalyan perform his fully interactive mind-reading and magic show for you?
Get a group of friends together via zoom or the whole family around your screen and witness 25 minutes of incredible visual magic and interactive mind-reading that involves YOU! As you can't actually touch me or my hair, you make all the choices and prepare to be amazed as Kalyan will create an entire show based around YOUR choices.
It's live. No editing. No stooges. What could possibly go wrong?
IS IT FOR KIDS? - Not really. Kalyan is an adult entertainer, but children from 7 years old will enjoy parts of the show. Kids older than 10 will be engaged for longer and included, but adults are a must .
WHAT DO I NEED? - You'll need skype or zoom, a pen and some paper and a mobile phone.
HOW MUCH WILL IT BE? - As much as you want! You pay what you can afford. Typically people pay between £20-£200
HOW DO I BOOK? - Click the button below to book!